About Me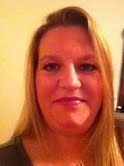 Â
My name is Deana Briggs. I have been interested in massage since I was
in high school. I was a student trainer and was allowed to massage the football
players and wrestlers when they were injured. After high school I decided to pursue a different dream. My life has made a full circle and I have had the chance to fulfill my dream of massage therapy. I graduated from Myotherapy Institute in Lincoln, NE in 2008. By 2010 I made massage therapy my full time job. In November 2011 I opened my own spa, Bodywork Specialists. I owe my success to my wonderful husband and his two wonderful children, they stand beside me as I fulfill my dreams.
I work with a lot of people that are in PAIN, chronic and acute. I have many years experience in this and learning more daily. I like to work with everyone from PreNatal to Pediatrics to Geriatrics (Hospice) and Oncology.Â
I am certified in Oncology, Reflexology, Swedish, Deep Tissue, Hot Stones, Hydrotherapy, and Sports massage, and table Thai. I have many clients that suffer from Fibromyalgia (so do I), so I try to learn as much about that as I can. I feel like I'm a huge sponge and ready to absorb all the knowledge that I can when it comes to massage therapy. The areas I would like to learn about in the near future are prenatal, infant, lymph drainage, cranial sacrum, myofascial release, energy work, and equestrian massage. If you would like me to learn something that interests you and would then become a steady client please feel free to let me
know about it.
I am certified in both the state Nebraska and the NCBTMB (National Certification Board for Therapeutic Massage & Bodywork).  Please visit www.ncbtmb.org for their requirements.
I have 1 LOCATION:Â
My home in Ceresco, please get address when scheduling.Â
Please visit the Scheduling/GiftCard page